HOW TO FIX YOUR HANDSTAND
GET RID OF THE BANANA SYNDROM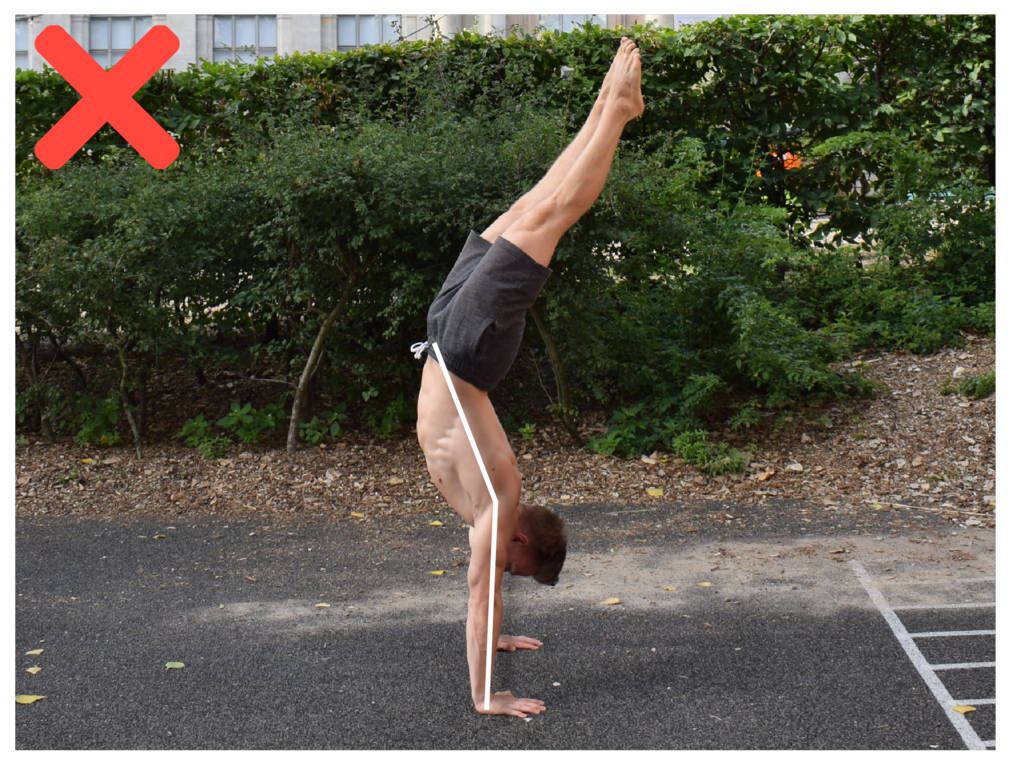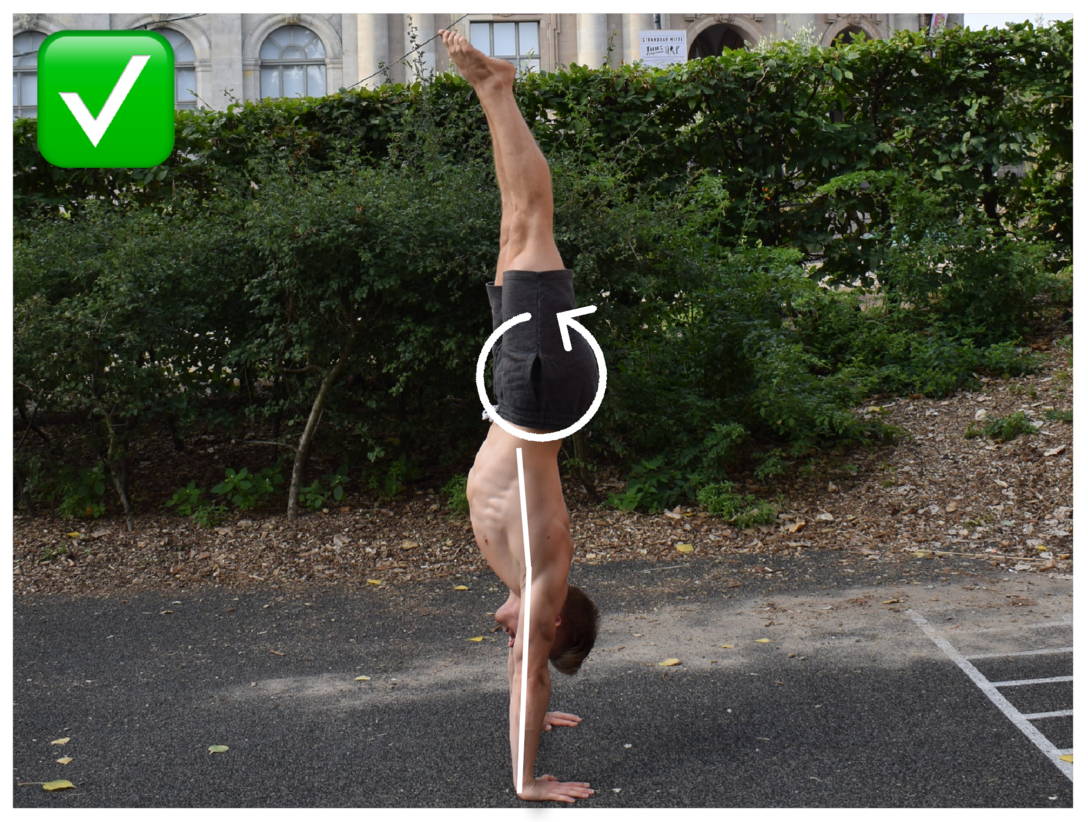 We all know this. You finally can stand free than you look at the handstand and just see a banana. But here's the good news: with some easy fixes you can soon see a straight line!
1. EVERY ANGLE CREATES AN ANGLE
Overhead mobility is key for a nice handstand with a straight line. Being able to elevate your arms high enough is key when it comes to a clean handstand. But why? Let's take a closer look at the first picture in this article. You can see me standing on my hands banana style. The reason for that banana can be found in my shoulders. They are just not open enough. EVERY ANGLE CREATES AN ANGLE. I hope you guys now understand what that means. Due to the angle in my shoulders, I automatically need to arch my back to stay in balance. If I would arch my back, I just would fall to the left side.
so the first fix is clear: WORK ON YOUR OVERHEAD & SHOULDER MOBILITY.
--> in the EXERCISE LIBRARY you can find some nice drills & stretches to achieve this.
2. STABILIZE YOUR HIPS
Your overhead mobility is good but your handstand is still a banana? The reason for this is probably too little control about your hips. But again, this can be easily fixed. You just need to engage the biggest muscle in your body, the gluteus. Your booty is one of the main hip extensors of your body. Use it. Next time you are standing upside down, try to squeeze your glutes and you will immediately feel how stable you get in the hips and how your hollow back gets less. If you are unsure about the activation try it at a wall first. Just get into a wall handstand with your belly facing the wall. Place your hands around 15-20cm away from the wall. The goal is to achieve a straight line. Only your feet are allowed to touch the wall. Glutes and quads are tight and you press yourself away from the floor actively. Once this position becomes 'comfortable' you are ready to try it without the wall.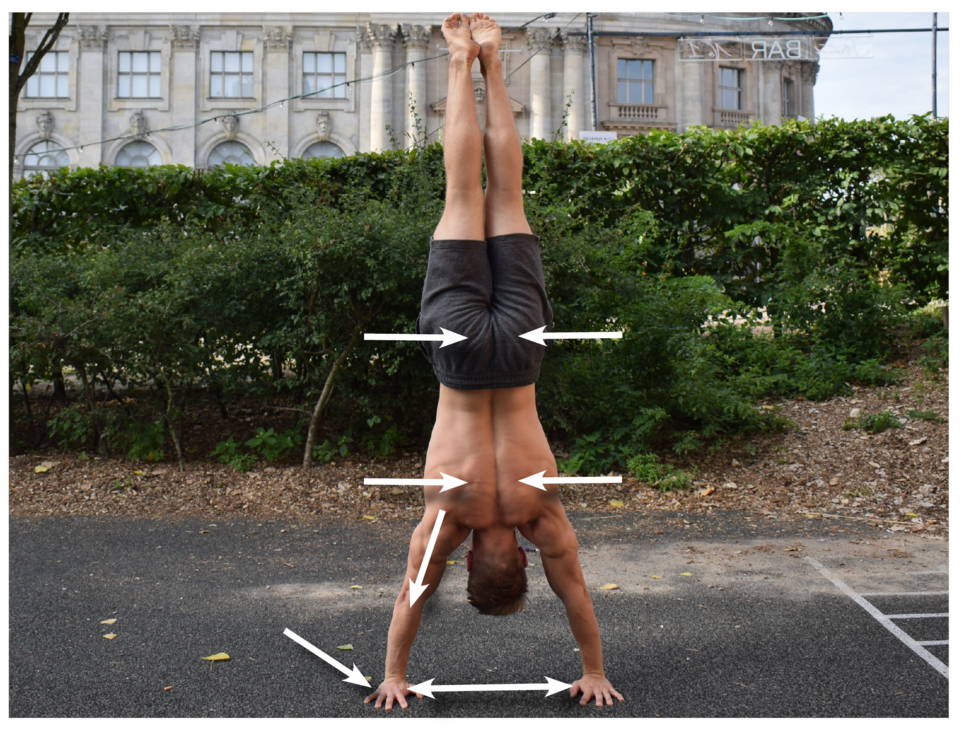 3. FORM SUMMARY
- grip distance adjustable (wider is usually better for people with bad overhead mobility)
- elevated shoulders (press against the floor)
- arms are straight
- weight placed on the wrist, fingers used for balance control
- glutes are squeezed and legs together
- pointy toes
- shoulderblades are retracted (pull them together)
---